The national drink of Scotland
Your visit to Edinburgh isn't complete without sampling some whisky, also known as uisge beatha in Gaelic, translating to 'the water of life'.
If you really want to learn more about it, then the Scotch Whisky Experience is an excellent place to start!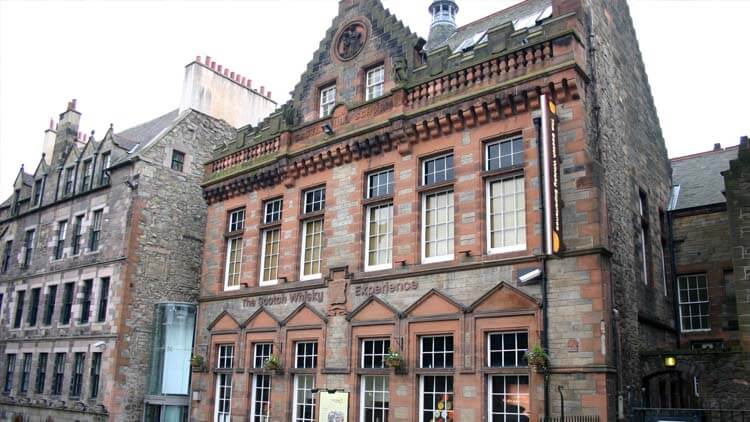 A journey through the distilling process
You can choose from a variety of tour packages, depending on your budget and level of interest.
The silver tour is the basic option, where you'll start your visit with an interactive ride in a whisky barrel, taking you on a virtual journey through a distillery. You'll then learn from an expert guide about the differences between regional varieties.
You'll get to try a dram for yourself, and receive a souvenir tasting glass, before finishing your tour with a visit to the world's largest Scotch Whisky collection, a room filled with almost 4,000 bottles!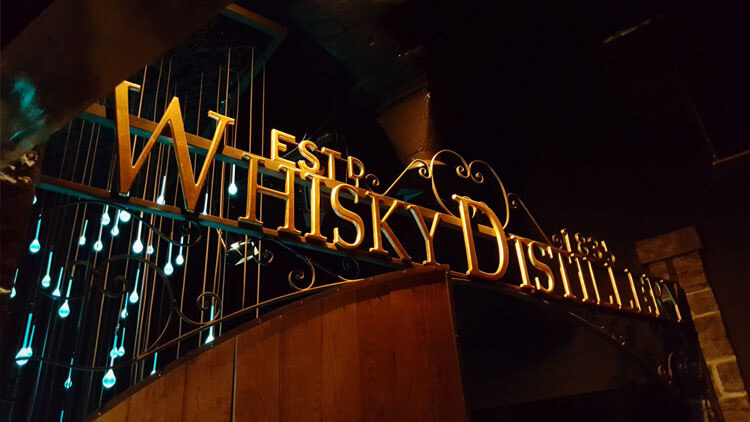 Sample different whisky varieties
If you want to try a few different whiskies, then the gold tour is the next option. As well as everything from the silver tour, you'll also get to enjoy four drams of whisky, one from each of the major regions of Scotland.
This tour also includes a year's membership to the Scotch Whisky Appreciation Society, and discounts in the whisky shop.
And for the real aficionados, the platinum tour offers a guided tasting of the four drams, and an extended viewing of the Whisky Collection. The silver and gold tours come with audio guides, available in 18 languages - the platinum tour is only available in English for the guided tasting portion.
In-depth experiences
You can also choose from a few other special options for your visit (in English only, and should be booked online in advance).
You could try the Taste of Scotland, which includes the platinum tour, followed by a three course meal in the Amber Restaurant.
Or, you could take the Morning Masterclass, which is an extensive guided tasing, with a private viewing of the Whisky Collection.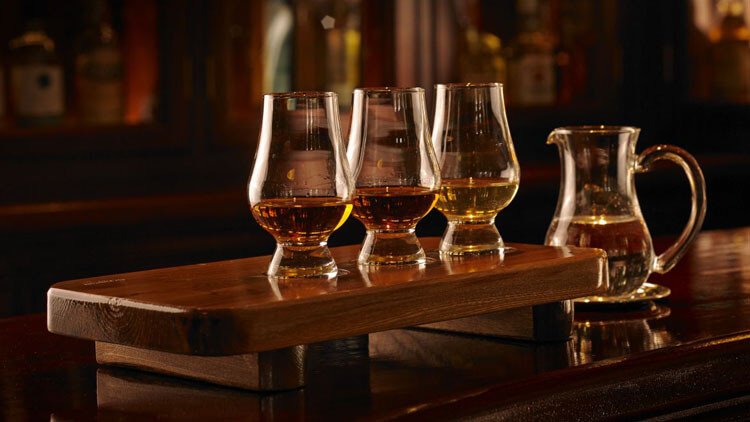 Useful Information
Entry & opening hours:
Silver tour
£17 adults
£15 concessions
£8 children
Daily (tour duration 50 minutes)
Gold tour
£29.50 adults
£27.50 concessions
Daily (tour duration 70-90 minutes)
Platinum tour
£40
Daily, early evening
Morning Masterclass
£40
Tasting tales
£39
Taste of Scotland
£79
Daily (duration approx. 3 hours)
Location
The Scotch Whisky Experience can be found on the Castlehill section of the Royal Mile, in the first building on the right as you come downhill from the Castle.
Get directions to the Scotch Whisky Experience.