Some do so every day, others only at the weekends, but there's plenty of options either way - perfect if you're not an early riser or perhaps had a big night the day before!
Here are some of our favourite brunch spots in Edinburgh.
1. Loudons Cafe
94B Fountainbridge, Edinburgh EH3 9QA
0131 228 9774
For one of the best brunches in Edinburgh, you should definitely visit Loudons at the weekend, when their breakfast menu extends until 4pm. It's a popular venue with visitors and locals alike, where you can relax and unwind, in a bright and cheery dining room.
You can choose from a huge variety on their menu, including cooked breakfasts with Scottish elements like haggis and tattie scones, as well as traditional porridge with various toppings. If you have a sweet tooth, try the pancakes and French toast, or there are healthier choices including smoothie bowls and granola. There's definitely something to suit everyone's tastes!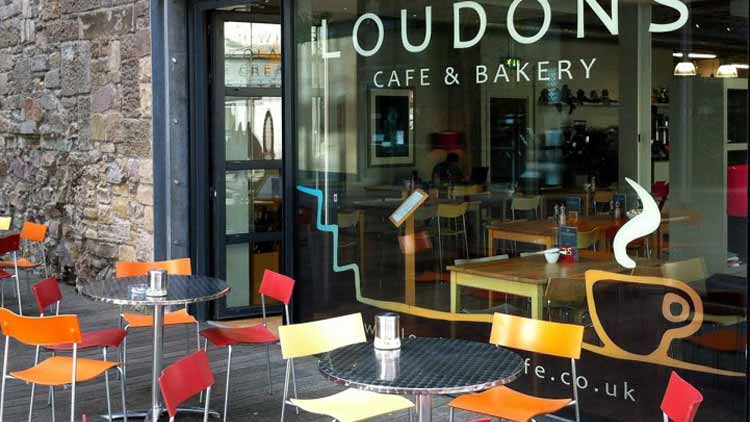 2. Urban Angel
121 Hanover St, Edinburgh EH2 1DJ
0131 225 6215
If you're looking for brunch in the New Town, Urban Angel is a great place to try, with the menu available every day until closing time at 5pm. You can access it easily from the city centre, where it is located just off Princes Street, and it's considered one of the best brunch places in the New Town.
Having been open for 15 years, you can be sure that Urban Angel will provide you with an excellent meal, and they place strong emphasis on carefully sourcing their ingredients. You can relax in their bright and welcoming venue, or take your meal outside on the terrace in summer. You won't be short of options either, as the menu includes classics like eggs Benedict and French toast, as well as many healthy juices and smoothie bowls.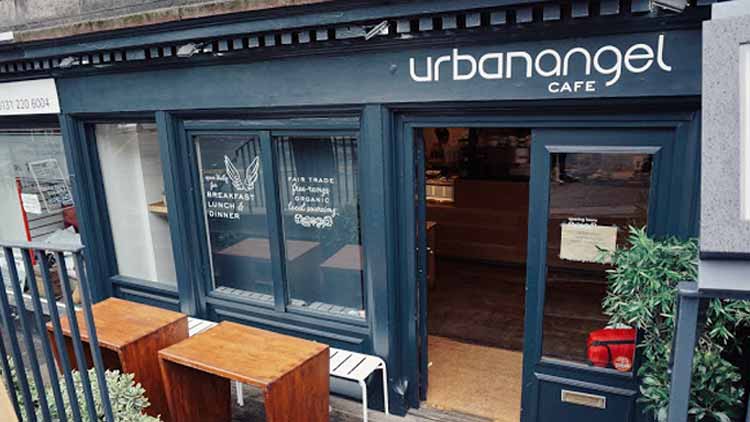 3. The Gardener's Cottage
Royal Terrace Gardens, 1 London Rd, Edinburgh EH7 5DX
0131 677 0244
Brunch over the weekend in this little cottage on the hillside of Calton Hill is an experience very few places in Edinburgh will offer.
It's a charming little establishment, wonderfully decorated and with plenty of light. The Gardener's Cottage is a place to socialize as you are served on a long and continuous table sharing your meal with other people. It may be strange at first, but is one of the things that makes this spot special.
The food is very good, with generous portions made with seasonal Scottish products. Without a doubt one of the best locations in Edinburgh to enjoy your brunch.
It is advisable to reserve before arriving, as it is not very large and usually fills up.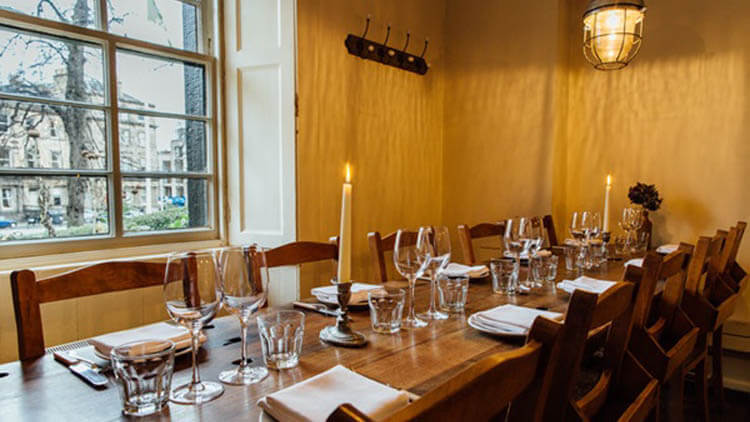 4. Spoon Café Bistro
6A Nicolson St, Edinburgh EH8 9DH
0131 623 1752
This traditional-style bistro is only a few steps from the Royal Mile and is a bright and friendly place where brunch is a delight.
Spoon Café Bistro is famous for its carrot cake and for being a place of worship for Harry Potter fans.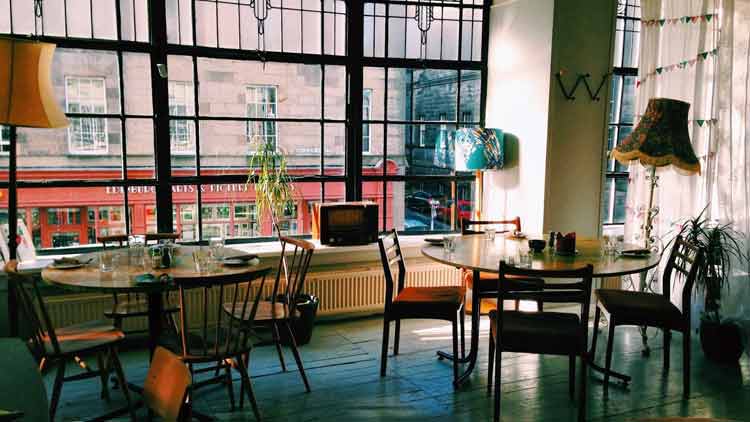 5. Honeycomb & Co
1 Merchiston Pl, Edinburgh EH10 4NP
0131 228 4641
Honeycomb & Co is not only a comfortable, bright and well decorated place. It also offers an immense selection of cakes, scones, toasties and everything you'll need for a first-class brunch.
Sweet, salty and all kinds of drinks make a truly spectacular experience. Without a doubt, one of the best places in Edinburgh to have brunch.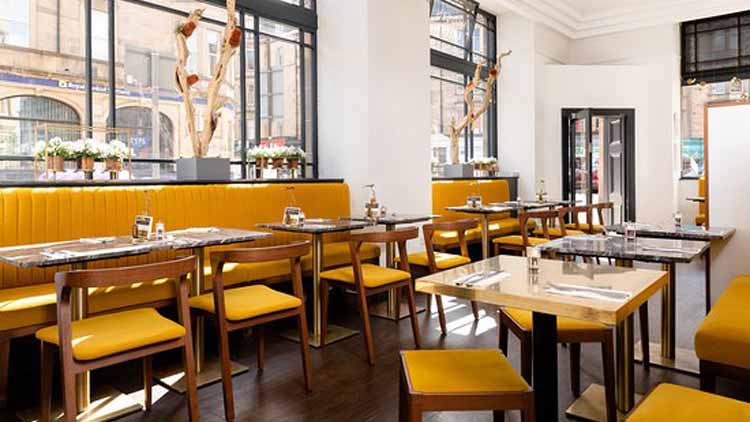 6. Roseleaf Bar Café
23-24 Sandport Pl, Leith, Edinburgh EH6 6EW
0131 476 5268
For a quirky and casual brunch outing, try a visit to Roseleaf, located in the historic Leith area of Edinburgh. It's a mix of bar, cafe, and bistro, open all day and welcome to all ages. Furnished with second hand items, and a collection of unusual trinkets and treasures, and run by friendly and welcoming staff, you will have a laidback, but still top quality, dining experience.
You can sample from their highly praised brunch menu up until 5pm every day, which includes classic Scottish dishes such as haggis, black pudding, and smoked salmon. There are also many excellent vegetarian options, and you can enjoy your meal accompanied by a freshly squeezed juice, or one of their legendary Bloody Marys! Your meal will be prepared from scratch in the kitchen, using only the best sustainable and free range products.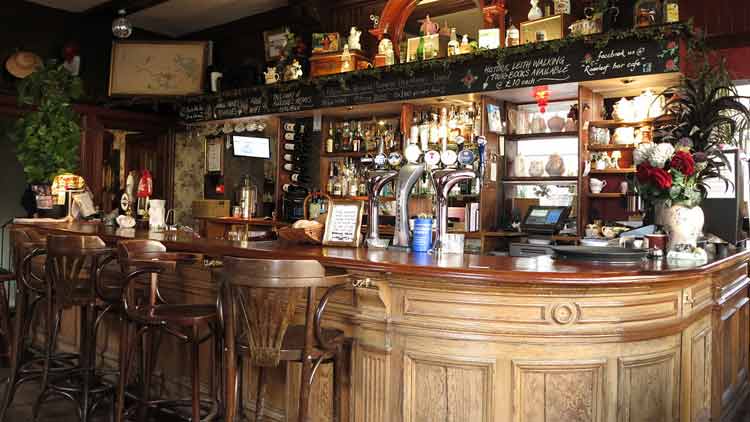 7. Breakfast, Brunch & Lunch
65 Pleasance, Edinburgh EH8 9TG
0131 662 6969
In this Old Town cafe, you will find everything you need for a good brunch without spending too much. Do not expect to find a place with hyper-sophisticated decoration, but very good quality products and great staff.
In addition, they have excellent options both vegan and vegetarian, as well as gluten-free. One of the best brunches in Edinburgh for value.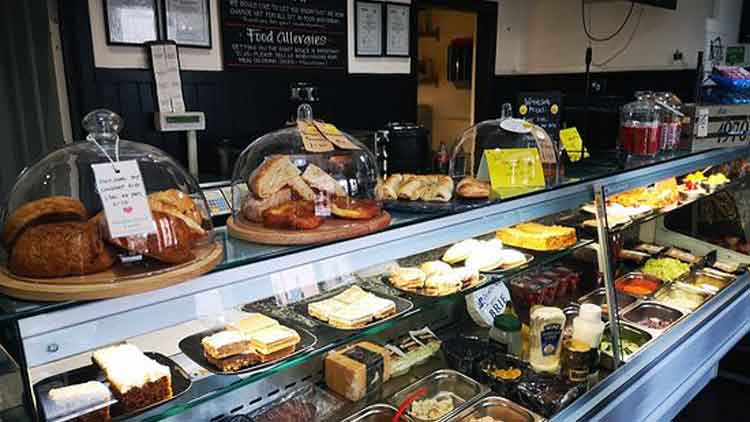 8. The City Cafe
19 Blair St, Edinburgh EH1 1QR
0131 220 0125
For brunch at any time of day, while you roam the many streets of the Old Town, head to The City Cafe. This fun, vibrant, American style diner will provide you with delicious food all day long, and you can head back again in the evenings if you feel like getting a few drinks.
You can find all the classics on their brunch menu, whether you want sweet or savoury, and you'll find Scottish ingredients, like haggis, alongside American classics, such as pancake stacks or poached eggs and hollandaise. Or if you want to grab something to go, their filled breakfast rolls are a great, affordable option, and available all day!