Eating Out on a Budget in Edinburgh
When travelling, cooking pasta in your hostel or eating your own hastily made sandwiches can get tiring pretty fast. It can also be tricky to find affordable places to eat out, but if you know where to look it get a lot easier.
In Edinburgh you should head to the student areas of the city to find tasty food that won't break your budget. In the small area bordered by Chambers Street, Nicolson Street and the University of Edinburgh you'll find a wealth of great, little, independent restaurants.
Here are some of our favourites.
1. Best for burgers: The Tron
9 Hunter Square Edinburgh EH1 1QW
0131 225 3784
At The Tron they keep things simple but delicious: it's all about the food here. That means they can keep the prices incredibly reasonable, with most of their burgers, being priced from just £6 and pizzas from £7.50. Ask about their deals!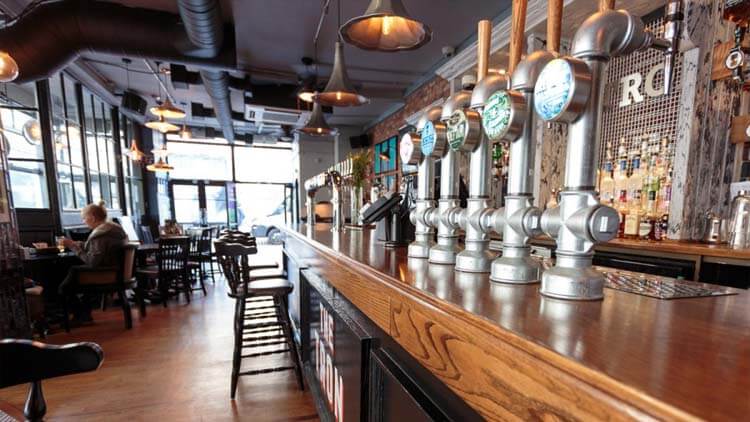 2. Best for curry: Mosque Kitchen
31 Nicolson Street Edinburgh EH8 9BX
0131 667 4035
This restaurant started purely to feed members of the congregation of the nearby mosque after services, but was opened up to all after 9/11 as part of an effort to show the richness of Islamic culture to the community. It quickly became a firm favourite of locals and still serves fantastic curries for around £5.
3. Best for soup: Union of Genius
8 Forrest Road Edinburgh EH1 2QN
0131 226 4436
As Scotland's first soup café, you will be unsurprised to find that Union of Genius serves a very tasty range of soups, with different specials each day. They care about being a conscientious business too, putting in a great deal of effort to make sure their ingredients are ethically sourced, to minimise their impact on the environment and to feed those in poverty in Edinburgh.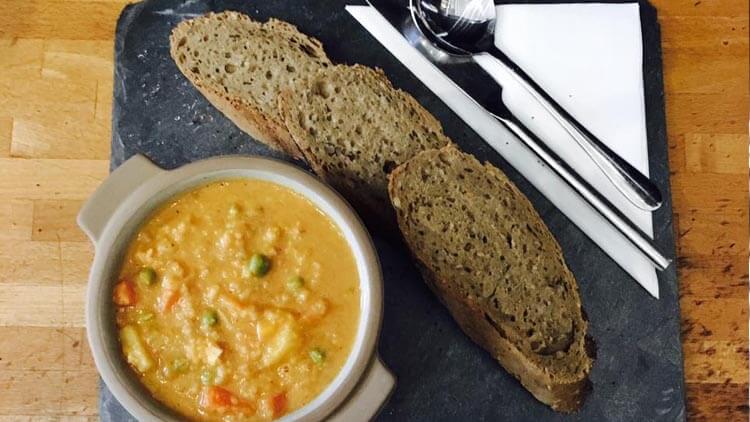 4. Best for noodles: Red-Box Noodle Bar
51 West Nicolson Street Edinburgh EH8 9DB
0131 662 0828
You get to customise every piece of your meal at Red-Box – the type of noodles, the meat, the vegetables, the sauce – so you're basically guaranteed to end up with a dish you love. However, don't be in such a rush that you skip a starter: they have a wide variety of awesome appetizers to get you salivating (our favourites are the wings).
5. Best for sandwiches: Bonnington's Eaterie
75 Clerk Street Edinburgh EH8 9JG
0131 668 1055
They take sandwiches seriously here. While they will happily make you anything you ask for, we strongly suggest you choose one of their absolutely delicious creations from the menu.
6. Best for foodies: Kim's Mini Meals
5 Buccleuch Street Edinburgh EH8 9JN
07908 240348
While at first this family owned, Korean restaurant might not seem particularly special, Kim's Mini Meals has featured in the Michelin Restaurant Guide for the last two years. It's so small and unassuming that you might easily pass it by, were it not for the queue that frequently forms outside of eager customers: they know it's worth the wait. Be careful when you plan to go though, because it's only open from 5.30-8.30pm. Their main courses are £10 which includes soup and side dishes.
Of course, you might be looking to try some traditional Scottish food while in Edinburgh, so also check out our post Scottish Restaurants.