The best view of the city
From the top of Calton Hill, you can capture some of the most famous photos of Edinburgh, for example, the iconic view of the Old Town, with the Dugald Stewart Monument, built in memorial to the Scottish philosopher, in the foreground.
For another viewpoint, you can climb the 143 stairs to the top of The Nelson Monument, for even wider panoramic views of the city; tickets for the tower cost just £5.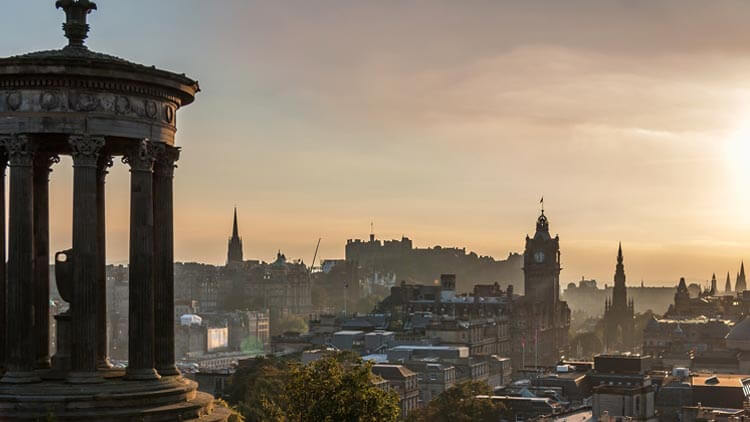 A place to relax
With plenty of grassy, outdoor space on top, Calton Hill is a great place to relax for a while, where you can take a break from Edinburgh's busy streets. You can bring a picnic, a book, some music, or whatever else you like, and detach from everything for a while, especially on sunny, summer days.
Exciting events
You can experience many different events on Calton Hill throughout the year. One of the most popular is the Beltane Fire Festival, taking place every year on 30th April. More than 12,000 people attend the event, and you will find yourself caught up in a riot of bonfires and torches as part of this ancient, Celtic festival, celebrating the beginning of summer.
Calton Hill is also a popular location for viewing fireworks bursting above Edinburgh's skyline, especially during the International Festival in August, Bonfire Night in November, and at Hogmanay - get there early though if you want the best view of the spectacle!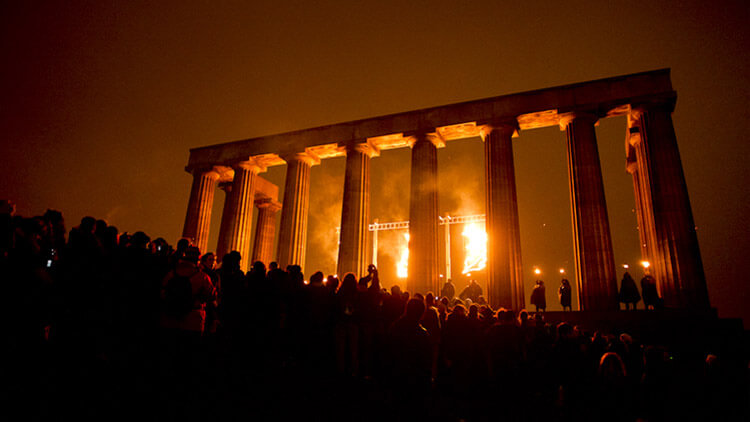 Historic monuments
You can see some of Edinburgh's most significant monuments built on Calton Hill, including the National Monument of Scotland. It was built to honour those who died fighting in the Napoleonic Wars, and was supposed to be a replica of the Athenian Parthenon, but due to the lack of funds, it was never actually finished! The 12 completed columns are an iconic sight in Edinburgh though, and you should make sure to get a photo posing on its steps!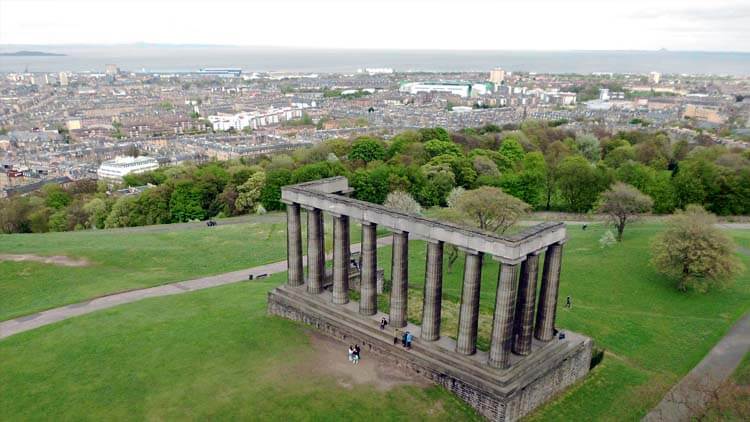 When you visit Edinburgh, go to Calton Hill, with any weather you will enjoy the views, take some good pictures and enjoy of the spectacular sunset over the Old Town.
Location
You can find Calton Hill just a few minutes from Princes Street, and access it either from the stairs up from Regent Road, or the path from Royal Terrace.
Get directions to Calton Hill.