All aspects of childhood
The museum was started by Patrick Murray, an enthusiastic toy collector, but you will find more than just toys within the collection!
You can uncover items dating from the 19th century to the present, including school items, books and comics, clothing and fancy dress, a collection of photographs, and a beautiful carousel horse.
Useful Information
Opening hours:
Mon, Thur, Fri, Sat, 10am-5pm
Sun, 12pm-5pm
Closed Tue & Wed
Entry:
Free, donations welcome
Collection highlights
You can see all sorts of wonderful, treasured items in the museum. Marvel at the oldest toy in the collection, a rare wooden Queen Anne Doll dating from 1740.
Learn the story of the Kindertransport bear, a teddy which came from Vienna on the last train rescuing Jewish children from the Nazis.
Admire the Peter Rabbit toy, from the 20th century, one of the first to be made modelled after the Beatrix Potter characters. Study the details in the Stanbrig Eorls doll house, consisting of 19 rooms, and equipped with electricity and running water!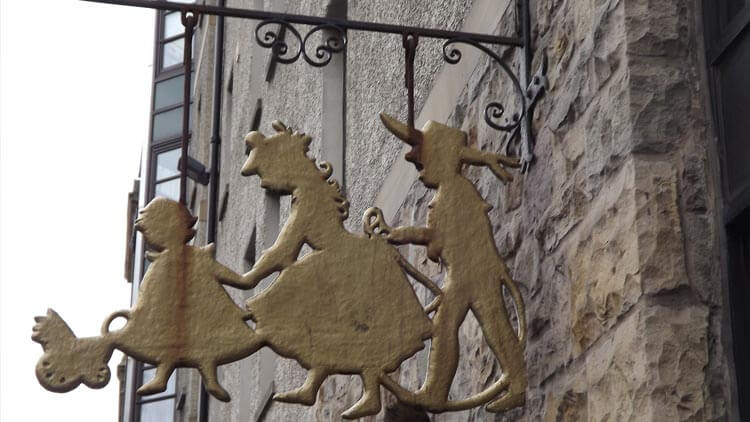 Interactive areas
You can enjoy this museum as an adult, as you find yourself transported back to your younger years, or as a child, discovering how different things were for previous generations. You can get hands on with some of the exhibits too, perfect for eager children!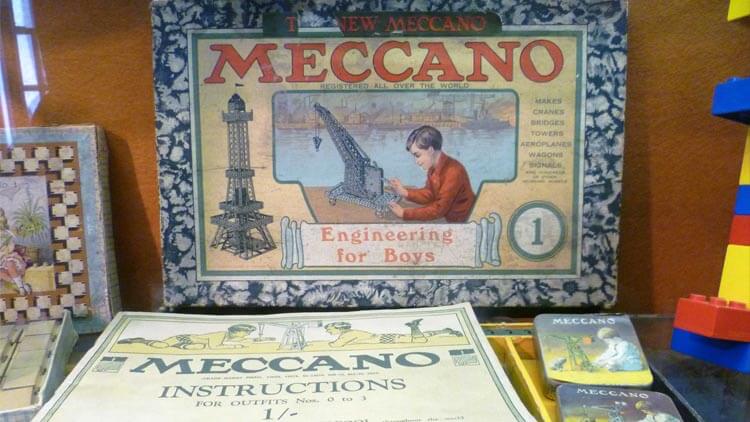 The museum was recently renovated to showcase new items, and transform the ground floor into an interactive space. Explore the different zones, dedicated to topics such as home, school, and play. Tell your own stories with the puppet theatre, or pretend to be someone else in the dressing up area!
Location
You can find the museum on the Royal Mile, on right hand side of the High Street, just after Blackfriars Street as you walk downhill - look out for the colourful doorway!
Get directions to the Museum of Childhood.