Collection highlights
As you wander through the maze of rooms in this converted house, you will encounter many unique items. See the original plans for the New Town, designed by James Craig in 1766.
Useful Information
Opening hours:
Mon-Sun, 10am-5pm
Entry: Free, donations welcome.
Pore over the National Covenant, signed in Greyfriars Kirkyard in 1683, a key event in Scotland's religious history.
Admire the collar and bowl that once belonged to Greyfriars Bobby, the famous, devoted dog memorialised in the same kirkyard. You can also explore the extensive Earl Haig collection, focussing on his life as a military commander during World War One.
And don't miss the stunning collections of decorative arts, including silverware, engraved glass, and delicate porcelain items, all made by Scottish craftsmen.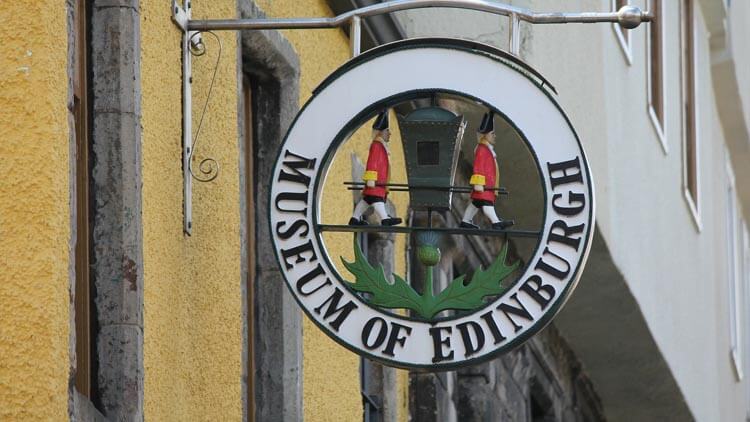 Interactive entertainment
You can also get hands on inside the museum, with plenty of games and activities, especially for children. Stop by the amusement room, where they can try on costumes, or play with the arts and crafts options, to learn about the past in a fun and exciting way.
You can also explore some of the collections more in depth using the new touchscreen displays, one allowing you to see recreations of the courtyard from different eras, and the other detailing the Earl Haig collection, allowing you to understand Edinburgh's history in a modern, interactive manner.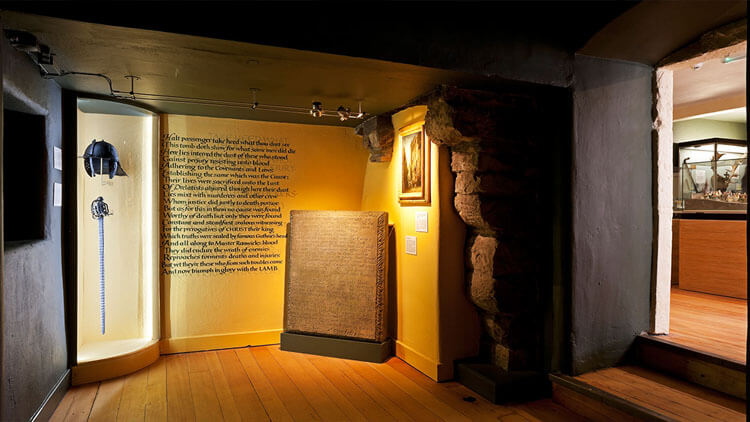 If you have time, the Museum of Edinburgh certainly worth the visit. Looking at the collection and the building where it's hosted, you will get surprised by this original museum.
Location
You can find the Museum of Edinburgh inside Huntly House on the Royal Mile (142 Canongate), a bright yellow building dating from the 16th century, opposite Canongate Kirk.
Get directions to the Museum of Edinburgh.