The lives of Edinburgh's people
Trace the history of these people throughout the 18th-20th centuries, seeing how they lived and worked.
Useful Information
Opening hours:
Mon-Sun, 10am-5pm
Entry:
Free, donations welcome
Take note of the impressive building too - the museum is inside the former Canongate Tolbooth, dating from the 16th century, which used to be a tax office and a jail before it was repurposed.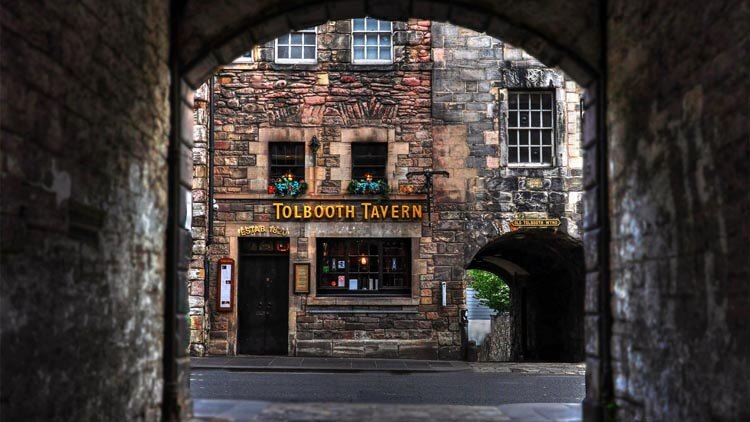 Stories from the centuries
As you roam the three galleries inside this small museum, you will discover that the information was mostly derived from the words of the people themselves, from oral and written sources provided by real people passing their stories down over the years.
You can hear stories about life over the course of three centuries in Edinburgh, moving through time as you progress through the galleries.
Their stories include important social movements of the times, and you can also visit the screening room, to see a film telling personal stories of Edinburgh's citizens working in different trades.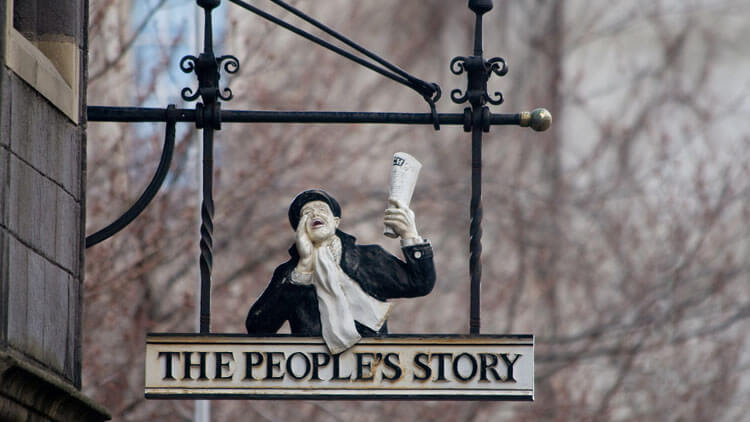 Collection highlights
You will feel like you're stepping back in time in some of the exhibitions, as many of them feature waxwork figures and reconstructed scenes, including a wartime kitchen, a bookbinder's workshop, a tea room, and a jail cell.
You can browse other unique artefacts as well, such as guild documents, objects relating to Edinburgh trades, and items connected to crime and punishment. There are also other written histories, images, tableaux and personal items to see.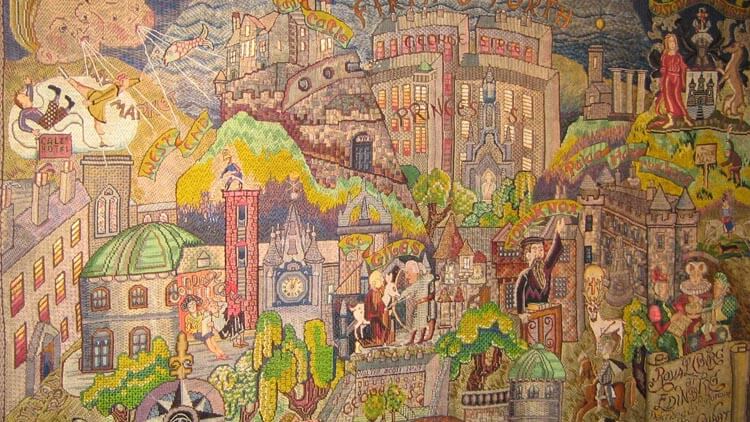 Location
You can find The People's Story on the Canongate area of the Royal Mile, in the Old Tolbooth building next to Canongate Kirk.
Get directions to the The People's Story.