Black cabs in Edinburgh
You will find that all of them must all operate using the same tariffs, which you will see clearly shown inside the taxi.
Most taxis are black in colours, generally known as 'black cabs', similar to those found in London and other cities around the UK.
You can usually fit five passengers in these taxis, as well as the driver, as the vehicles have a rear cabin, separated by a bulkhead, with additional rear-facing folding seats.
They are also ideal for transporting large items of luggage because of this. You will also find slightly larger taxis, resembling minivans, which are capable of carrying seven passengers.
You can pay by cash or card, but cash is recommended as there is a 5% surcharge for card payments.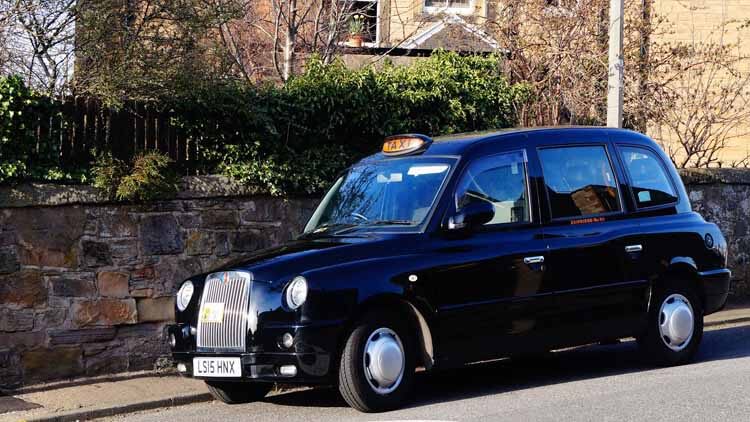 Taxi to the airport
You can travel from Edinburgh city centre to the airport by taxi in around 30 minutes, and it costs £20 each way, but some companies will offer a discount for a return trip.
For alternative methods of transportation, please see Getting to Edinburgh Airport.
Tariffs
Tariff 1 (Monday to Friday, 6 am to 6 pm):
Minimum fare: £2.60
Every 184m travelled until 1988m: £0.25
Every 213m travelled beyond 1988m: £0.25
Tariff 2 (any other time):
Minimum fare: £3.60
Every 184m travelled until 1988m: £0.25
Every 213m travelled beyond 1988m: £0.25
*There are other tariffs only applicable during Christmas (24-27th December) and Hogmanay (31st December-2nd January), which are higher than at any other time of year.
Additional charges
Per person for more than 2 passengers: £0.20
Pre-booking: £0.80
Booking cancellation: £2.20
Airport pick-up: £2.80
Card payment surcharge: 5% of fare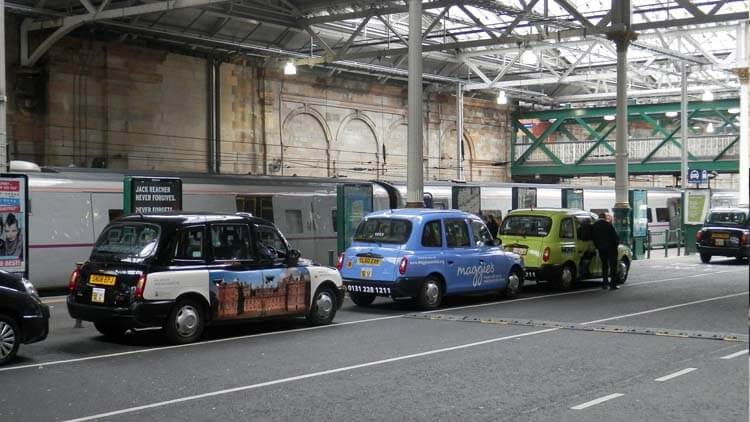 Taxi Companies in Edimburgo
There are many taxi companies available in Edinburgh, and most of them have options to pre-book by phone, online, or using an app.