City of Literature
Edinburgh has been the home of many famous authors, including Sir Arthur Conan Doyle, Ian Rankin, J.M. Barrie, and Irvine Welsh.
You can see many locations around the city that inspired their works, but to learn about three of the most significant authors, you should stop by the Writer's Museum.
Here you can view manuscripts, portraits, and personal items belonging to Scott, Burns, and Stevenson, to discover their lives and their stories, both published and personal.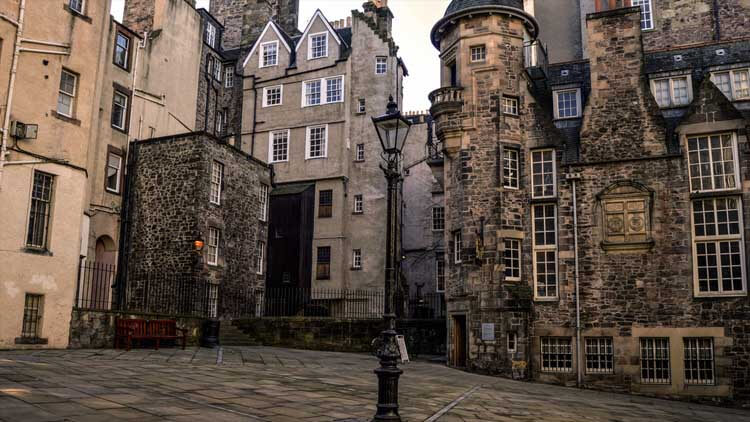 Sir Walter Scott
Scott was an Edinburgh local who wrote many famous historic novels including Rob Roy, Ivanhoe, and the poem The Lady of the Lake.
You can see a few other locations associated with him in Edinburgh, including the Scott Monument on Princes Street; Waverley train station, named after one of his novels; and the Heart of Midlothian on the Royal Mile, which shares its name with another.
In the Writer's Museum, you can see a first edition of Waverley, and the printing press the Waverley novels were produced on.
Robert Burns
Burns is known as Scotland's National Bard, as he wrote many poems and songs known the world over, including Auld Lang Syne, Tam O'Shanter, Ae Fond Kiss, and Tae a Mouse.
If you're in Scotland in January, you can try to attend a Burns Supper, where guests recite his poems and songs, and dine on a traditional dinner of haggis, neeps, and tatties.
In the Writer's Museum, you can see an original draft of Scots wha hae, a plaster cast of his skull, and his writing desk.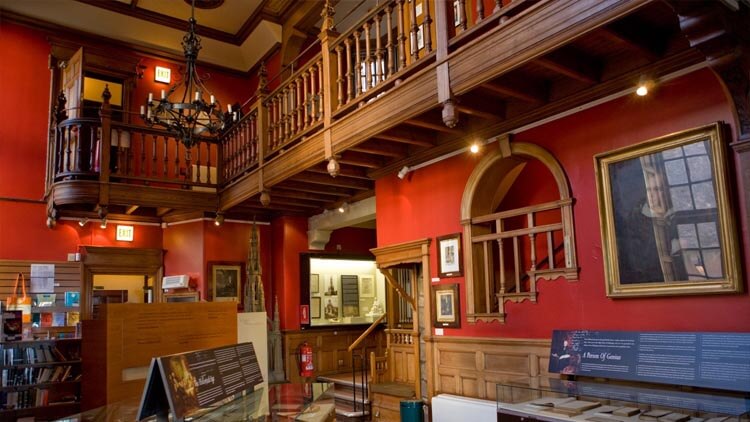 Robert Louis Stevenson
Stevenson was another Edinburgh local, whose most notable novels include Treasure Island and Kidnapped, but it is The Strange Case of Dr Jekyll and Mr Hyde that is possibly the most famous.
He was inspired by the story of another local, Deacon Brodie, cabinet maker by day and thief by night.
In the Writer's Museum, you can view Stevenson's riding boots, and a ring given to him by a Samoan chief, from when he settled on the island later in life.
Información práctica
Opening hours:
Mon-Sun 10am-5pm
Entry:
Free
*Donations welcome
Location
To find the museum, you should walk up to Lawnmarket on the Royal Mile, and turn into Lady Stair's Close, where you'll find Makars' Court. Here, the museum is located inside the large, 17th century building, Lady Stair's House.
Get directions to the Writer's Museum.