Marvel at optical illusions
Take your time exploring the World of Illusions, where you will be fascinated by the experiences inside. This is a series of rooms containing optical illusions, holograms, and other weird and wonderful displays, where you can also learn the science behind how they all work.
Useful Information
Opening hours
Nov-Mar 10am-7pm
Apr-Jun 9.30am-8pm
Jul-Aug 9am-10pm
Sep-Oct 9.30am-8pm
*School holidays 9am-9pm
Entry
£16.50 adults
£14.50 students & seniors
£12.50 children
Watch sparks dance under your fingertips as you touch a ball of electricity. Weave your way through the mirror maze, trying to find the exit. See your body stretch and bend and shrink in the magic mirrors. Take photos of your heat signature or your shadow frozen on the wall. Stand on the edge of the ladder to Australia.
Don't forget to stop by the gift shop, for an exciting range of tricks and toys inspired by the World of Illusions, where you're bound to find something for everyone.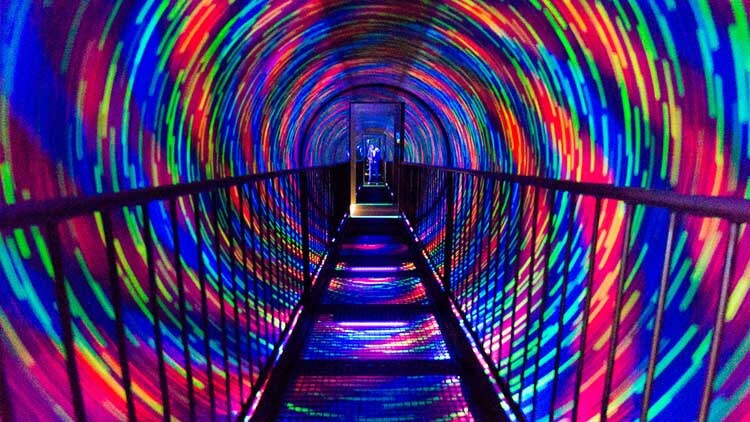 Unique views of the city
When you eventually reach the roof, you can soak up some of the best views of Edinburgh, a panoramic scene including the Edinburgh Castle, the Firth of Forth, the New Town, and Arthur's Seat. The views are still impressive after dark, as the city's major buildings light up.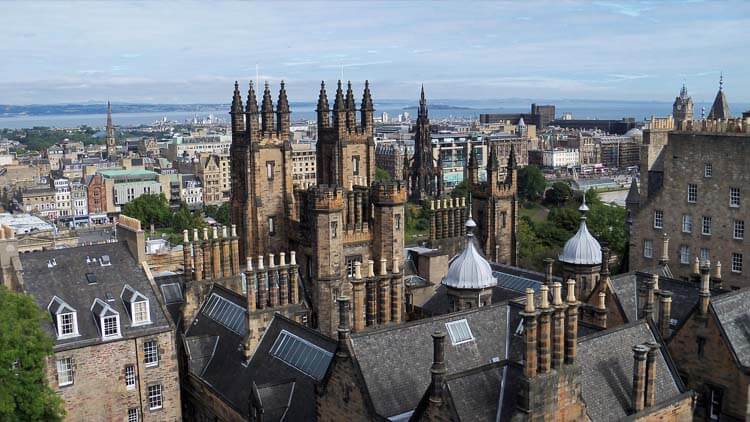 Inside the Camera Obscura itself, you will experience a show which has been operating here since 1835, and still uses the same Victorian technology. Watch in wonder as Edinburgh appears on the circular screen in the middle of the darkened room. A staff member will operate the camera to show you the city sights, then take control yourself as they show you how make bridges for cars to drive over, or how to 'pick up' the people on the Royal Mile!
Location
You can find Camera Obscura on Castlehill, at the top of the Royal Mile, on the right hand side before reaching the Esplanade.
Get directions to Edinburgh's Camera Obscura.