Specially commissioned artworks
You can explore a range of contemporary sculpture pieces in the park, which is a privately owned collection, organised by the owners of Bonnington House. They invited artists to take part in the project, to fill the grounds with sculptures, and each piece was specifically designed to fit in to the landscape of the park.
Useful Information
Opening times:
Daily from aprox. May-Sep, 10am-5pm
Remember to check their website.
Oct-May Closed.
Entry:
£9 adults
£5 students & children (5-16 years)
£8 concession
Although maps are available, there is no set route, and you are encouraged to roam the park on your own, as the emphasis is on self discovery and exploration.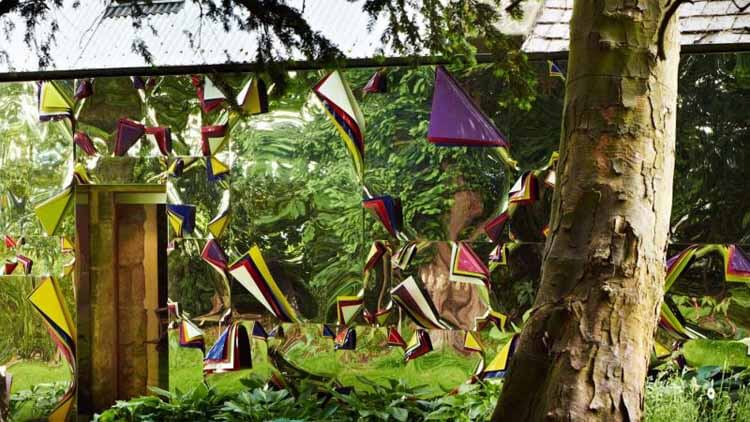 Collection highlights
There are dozens of sculptures to discover around the park, with something new around every corner. Note the cellular structures that inspired 'Cells of Life' by Charles Jencks, a series of undulating hills and lakes.
Listen to the tiny Japanese bells tinkling in 'Animatis' by Christian Boltanski, arranged to replicate a map of the stars.
Wander through 'The Rose Walk' by Pablo Bronstein, with one Gothic and one Chinoiserie pavilion at either end, where live performances take place.
Gaze in wonder at 'Love Bomb' by Marc Quinn, a 12m high orchid sculpture, designed to emulate the beautiful and monstrous sides of human desire.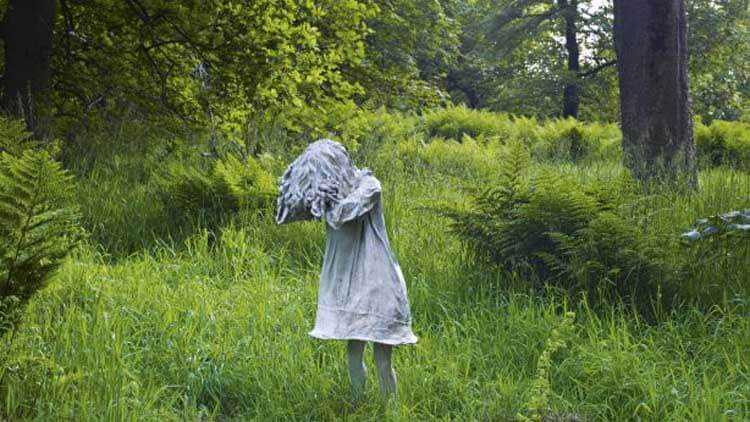 Promoters of education
If you're interested in bringing a school, university, or community group to visit, then Jupiter Artland is well equipped! They are a strong promoter of education, providing these visits for free, and offering many learning resources to go with your visit.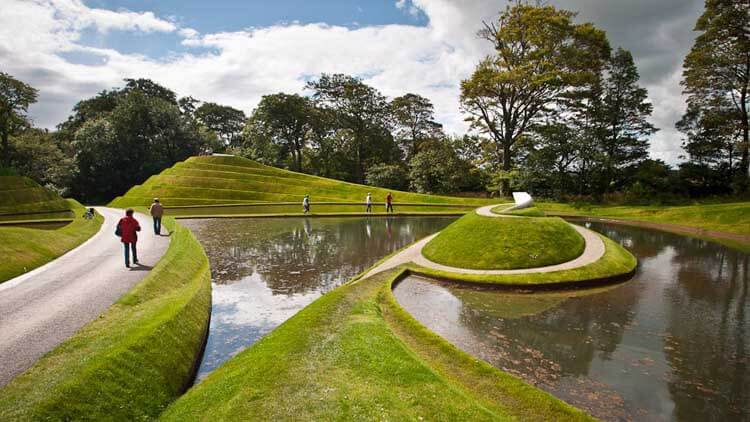 You can also enjoy one of their special talks, tours, workshops, exhibitions, or live performances, details of which can be found on their website.
Location
You can find Jupiter Artland in the grounds of Bonnington House, in Wilkieston, West Lothian, which can be reached on the 27 bus, a journey taking around 40 minutes.
Get directions to Jupiter Artland.