One of the most famous churches in Edinburgh
You will probably encounter Greyfriars Kirk while visiting Edinburgh, as it is very significant for a number of reasons and the kirkyard is as exciting as the church itself! It is a Protestant church, built between 1602 and 1620, on the former site of a Franciscan monastery (the grey friars!), making it one of the oldest buildings in Edinburgh.
Useful Information
Opening hours:
Apr-Oct Mon-Fri, 10.30am-4.30pm; Sat, 11am-2pm
Nov-Mar Daily, 11am-3pm
Entry:
Free. Donations welcome.
Nearby, you can also see George Heriot's School, which is thought to have inspired J.K. Rowling when creating Hogwarts, in the Harry Potter novels. You can also visit The Elephant House nearby, where she wrote the early novels, with views of the church and the school. Learn more in the Free Harry Potter Tour!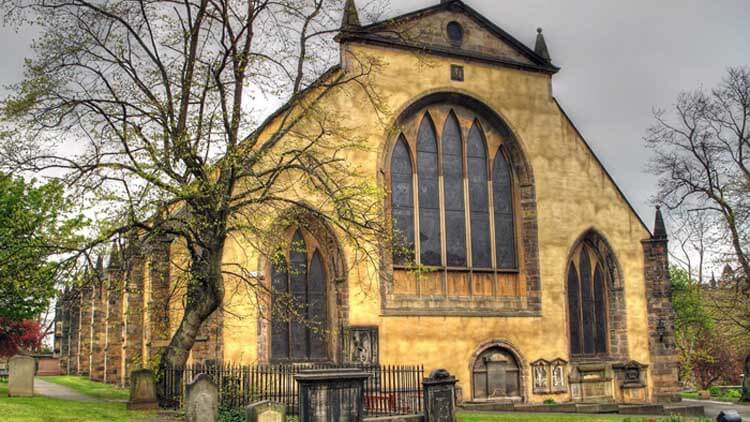 The home of Greyfriars Bobby
If you haven't heard the story of Greyfriars Bobby yet, make sure to check it out, displayed on the board outside the kirkyard. This is the most famous grave inside, that of Bobby, the loyal Skye terrier who lay on his master's grave, also in the kirkyard, for many years.
You might like to leave a stick on Bobby's grave, and you can also see a small statue of him just outside the main gates.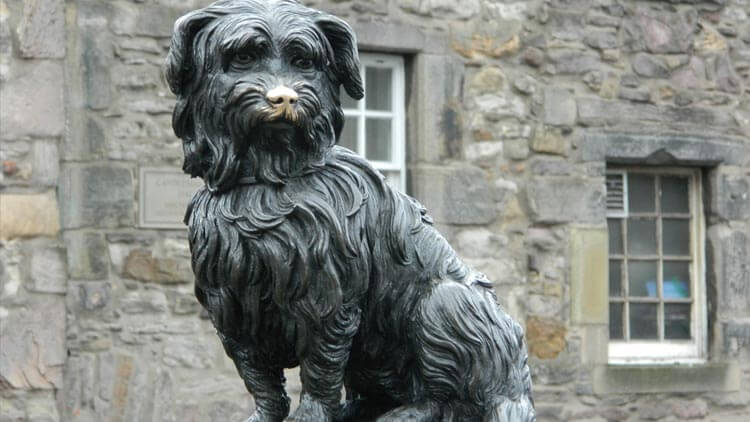 The story of the Covenanters
You can learn about some of the most historic events in Scottish history at Greyfriars Kirk. This is where the National Covenant was signed, in 1638, by people pledging to uphold their Presbyterian beliefs, against the imposition of Episcopalism that Charles I was trying to implement. You can even see a copy of the document in the Museum of Edinburgh, on the Royal Mile!
You can also see the Covenanters' Prison in the kirkyard, where over one thousand people who had signed the document were imprisoned for fighting to defend their beliefs. They were trapped here after losing the Battle of Bothwell Brig in 1679, and you can see where they lived for many months, with no shelter and little food.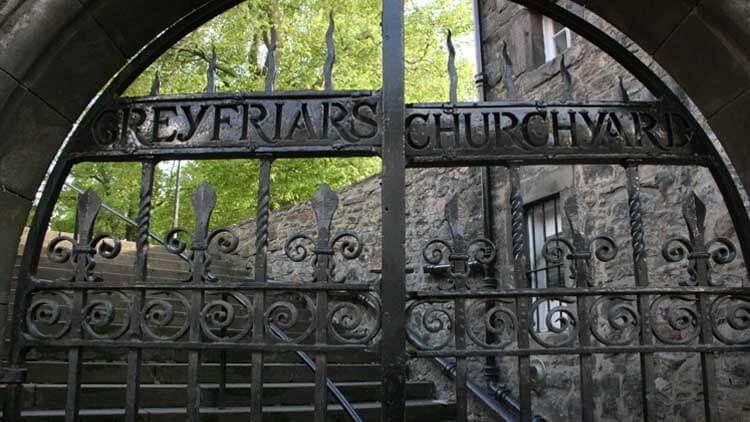 Many died inside, while others were executed on the gallows in the Grassmarket. Remember their struggle at the Martyrs' Memorial to them inside the kirkyard.
Location
You can access Greyfriars Kirk from Grassmarket, through the back gate on Candlemaker Row, or by walking from the Royal Mile along George IV Bridge to the main gate.
Get directions to Greyfriars Kirk.