Royal apartments
This beautiful vessel once belonged to Queen Elizabeth II, sailing her all over the world on State visits and Royal Family holidays, and now you too can explore its decks, discovering what life on board was like for both the Royals and the crew.
Useful Information
Opening hours:
Open daily
Nov-Mar 10am-3.30pm
Apr-Sep 9.30am-4.30pm
Oct 9.30am-4pm
Entry prices - includes audio guide, available in 30 languages:
£16.50 adults
£14.50 seniors/students
£8.75 children
Free children under 5
On the upper decks, you will see the various rooms where the Royal Family spent their time on board. Imagine them hosting guests in the magnificent State Dining Room, or simply relaxing in the Sun Lounge.
You can also see the Royal Bedrooms, and browse the photography exhibitions about Royal Yacht Britannia's travels - Princes Charles and Princess Diana even used the yacht for their honeymoon.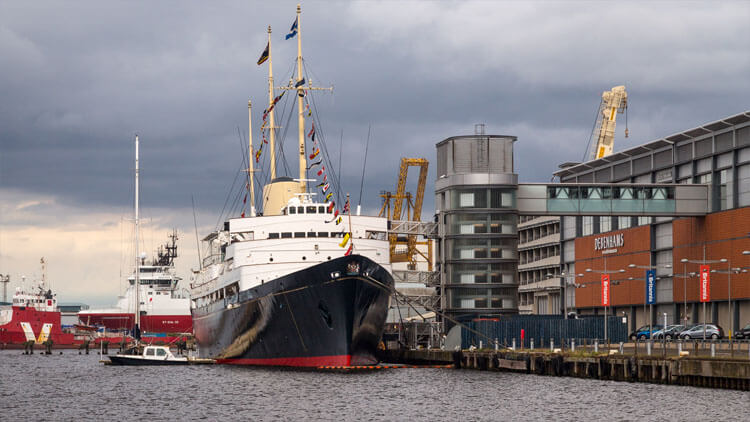 For a truly regal experience, stop by the Royal Deck Tea Room, a glass walled cafe on the top deck, offering elegant cream teas and a lunch menu.
It's also possible to hire out the State Apartments for private functions - Zara Tindell, the Queen's granddaughter, held her engagement party on board in 2011.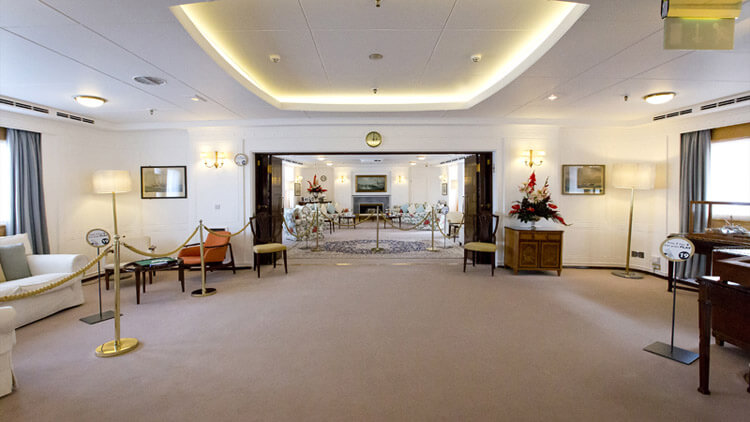 Life for the crew
You can also see the areas of the ship where the Royal Yachtsmen lived and worked. Explore the Sick Bay, Laundry, and Crew's Quarters, and don't forget to stop at the NAAFI sweet shop to try their delicious fudge!
The Engine Room is also a highlight, where you will marvel at the massive, gleaming machinery that powers the yacht.
You should also check out the sailing exhibition, to learn about the Royal Racing Yacht Bloodhound, which is moored next to Britannia.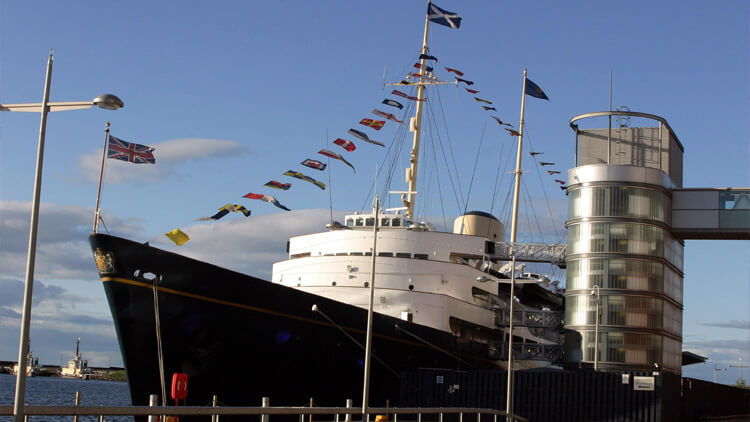 If you are interested in the affairs of the Royal Family or f you are passionate about sailing, the experience of exploring the Royal Yacht Britannia will worth the visit.
Location
You can see the Royal Yacht in the harbour of Leith, which can be reached on foot or by bus from the city centre. Enter through the Britannia Visitor Centre inside the Ocean Terminal shopping centre.
Get directions to the Royal Yacht Britannia.