Walking and cycling route
This is Edinburgh's main river, traversing the north of the city, starting in the Pentland hills, and ending in Leith, where it flows into the Firth of Forth.
You can explore the length of the river by following the path running alongside it, 20km in length, by walking or cycling. Most of this route is surrounded by natural scenery, allowing you to forget that you're in the middle of a big city!
If you don't have time for the whole route, then try the stretch between the Dean Village and Leith, which takes just over an hour to walk.
You might also like to explore the area between Balerno and Slateford, which runs along an old railway line, where you can still see remnants of the infrastructure.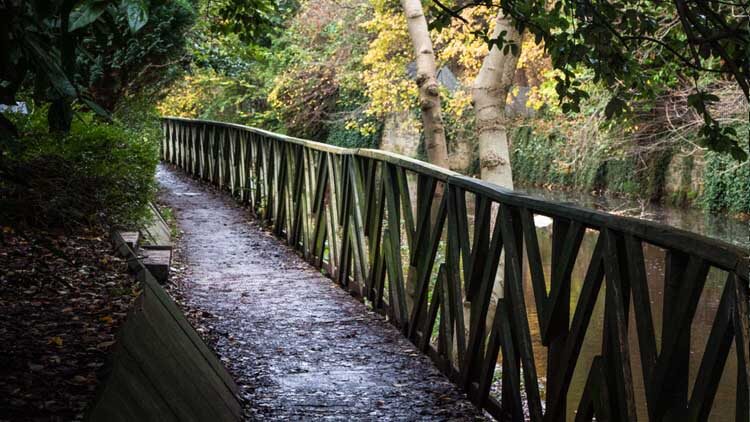 Picturesque locations
One of the prettiest parts of the Water of Leith to visit is around the Dean Village. This quiet, residential area was originally a medieval village, whose inhabitants worked on the watermills, and is one of the most photogenic areas of Edinburgh.
You can also explore the neighbourhood of Leith, if you follow the river to its mouth, where you will find many high quality restaurants to choose from on The Shore.
Leith is also home to the Royal Yacht Britannia, and Ocean Terminal, a large shopping and leisure centre, allowing you to really maximise your day's outing!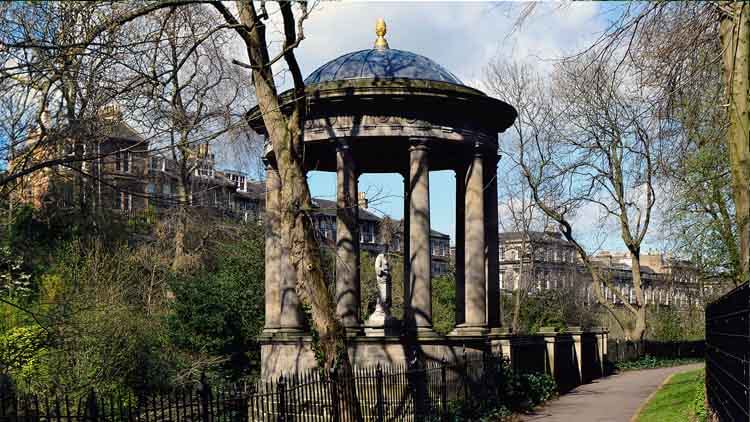 Attractions along the way
As well as those neighbourhoods, you can stop off at various other locations along the Water of Leith. Some of the city's art galleries can be found nearby, including the Scottish Gallery of Modern Art, and the Dean Gallery.
You can also continue to surround yourself with natural beauty with a visit to the Royal Botanic Garden, where you can see thousands of plant species from around the world, at any time of year.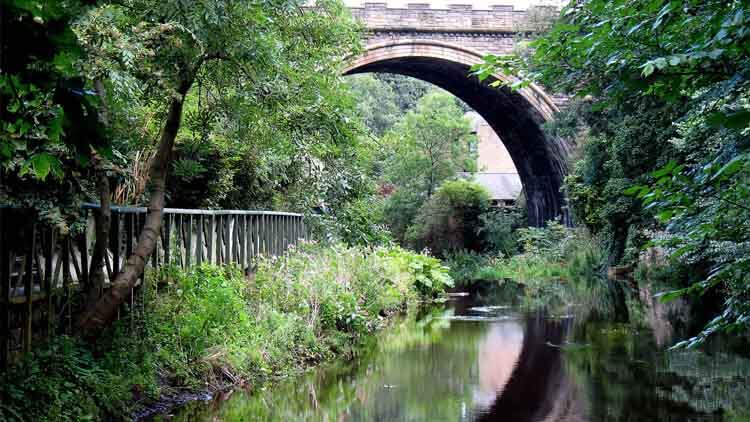 If you want to take a break and get away from the most touristic places, exploring some interesting parts of the city, following the Water of Leith will be the perfect way to escape.
Location
The Water of Leith crosses the north of Edinburgh, with the walkway running from Balerno to Leith. You can enter and exit the walkway at numerous locations, the closest to the city centre being near Stockbridge, which can be reached on foot in about 15 minutes, or via bus.
Get directions to the Water of Leith.