The bohemian neighborhood of Edinburgh
In Stockbridge you will find a bohemian atmosphere, which attracts many artists like writers and musicians to this area of Edinburgh. If you need proof, just swing by the magnificent variety of shops, with jewelers, antique dealers or art galleries everywhere.
Its appearance of a town near Edinburgh becomes even more visible on Sunday mornings were you can find plenty of natural products harvested directly from the fields to the market.
Some of the products you will find in this "one-day market" are quality fruits and vegetables grown in the surroundings of Edinburgh. You can even find bread, craft beer or artistic pieces. If you want to snack on something, you will also find food and drink stalls.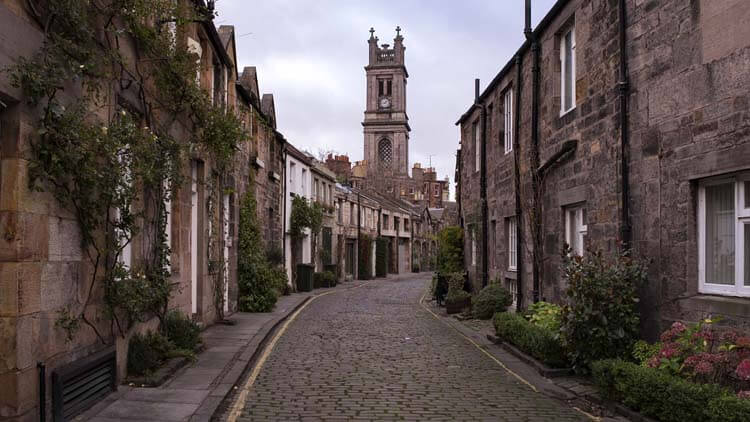 What to see in Stockbridge
In addition to the bridge that gives name to the neighborhood, the walk next to the river is one of its best and most peaceful attractions.
In about 15 minutes you will be able to walk to Dean Village, a beautiful little place located next to the shore in what was an old milling community.
Walking towards Dean Village by the river, you will come across St Bernard's Well, a 18th century monument built around a fountain next to the Water of Leith. They say that the water there has beneficial properties for health.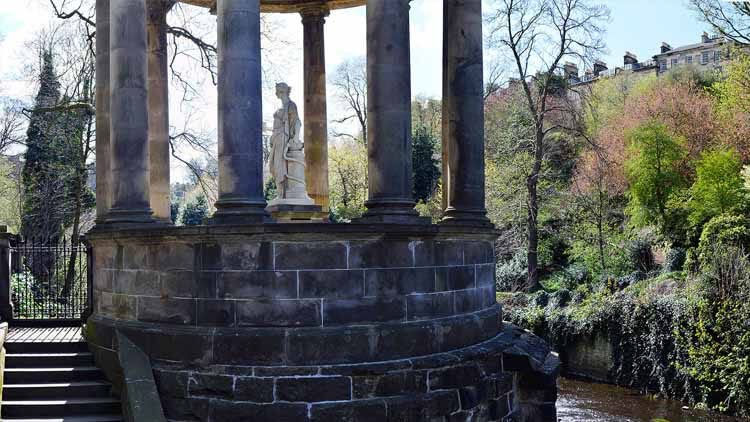 St Bernard's Well, next to the Water of Leith
Although without a doubt, the most important attraction you will find in Stockbridge is the Royal Botanical Garden, with its extraordinary collection of plants from all climatic zones.
Very close to Stockbridge, you can also find the Scottish National Gallery of Modern Art, a visit highly recommended if you like contemporary art.
Location
You can find Stockbridge just a few minutes from Princes Street to the north of the New Town.
Get directions to Stockbridge.