Waterside location
Once a village outside the main city, it was eventually integrated with Edinburgh in the 19th century as the city expanded, but you can still experience its tranquil, idyllic atmosphere.
Around the village, you can see indicators of its origins and functions. The village is built on the banks of the Water of Leith, the river traversing the north of Edinburgh, and the original residents worked milling grain using the water mills in the river, an industry which thrived for around 800 years.
You might not spot the village easily at first, as it lies in a valley lower than the rest of the city. The Dean Bridge was built over the valley, to make it easier to cross it, and many visitors will simply go over the bridge, and not realise that this idyllic area lies below, but it's well worth stopping to explore! You should also take note of the Dean Bridge itself, which is best viewed from below, on the Water of Leith walkway that runs alongside the river.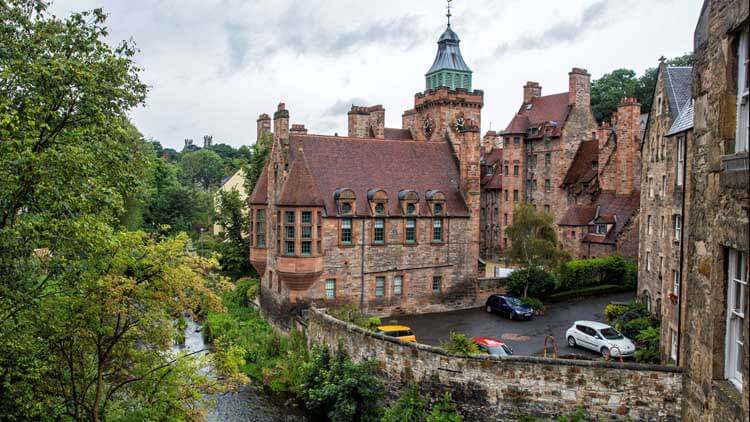 A photographer's paradise
The main reason to visit the Dean Village is to admire the picturesque quality of its streets. Simply spend some time wandering around, taking in the quaint little houses, cobblestone streets, and the greenery around the riverside - you can quickly see why it is a highly sought after residential area for locals!
Don't miss the most iconic building in the village, Well Court, built in the 1880s as a home for the mill workers, which makes for a beautiful photo spot. Also, remember that as this is a residential area, you won't find many shops or restaurants here, but it's not far to return to the city centre for these amenities, once you have thoroughly explored the village.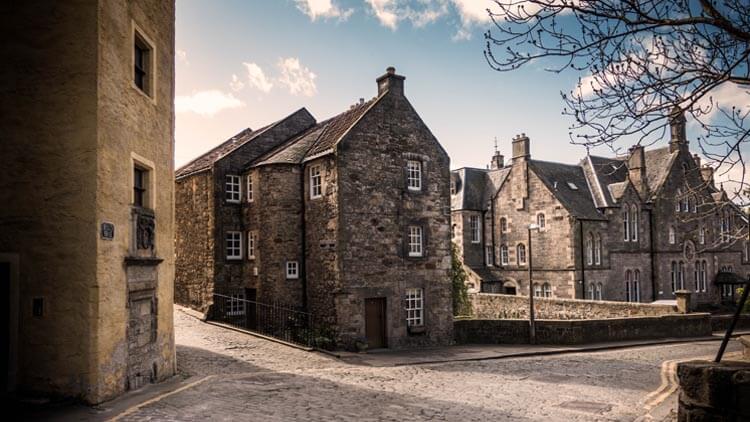 Part of the Water of Leith Walkaway
The village is at the edge of the most important river that runs through the center of Edinburgh, the Water of Leith. Along the river you will find a walkaway that goes through some of the most characteristic neighborhoods of the city, such as Stockbridge or Leith, on the shore.
You may not want to do the full trip of the river from Balerno. Then, a good option is to start in Dean Village. From there to Leith you will spend around one hour to reach Leith, a neighborhood with a lot of history and with some of the best restaurants in the city.
If you are a bike lover, don't forget that can ride it by bike. As an incentive, a bike path well signposted and paved.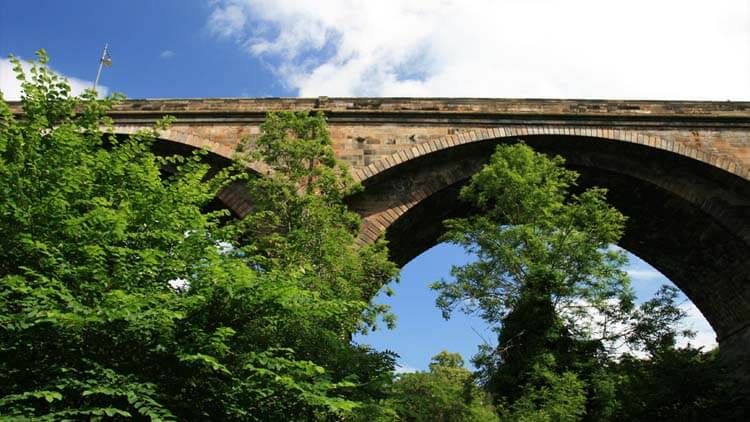 Location
You can find the Dean Village to the northwest of the city centre, on the banks of the Water of Leith. Either walk or take a bus to the Dean Bridge, and follow the road leading down the side of it, or take a walk or bike ride along the Water of Leith walkway.
Get directions to Dean Village.