The centre of The Royal Mile
In most cities and towns around Scotland, you will be able to find a structure known as a mercat cross.
These mark the locations of marketplaces, where the townspeople would come to buy and sell goods, as well as see their neighbours and exchange news. You can imagine how these were once the hearts of these towns!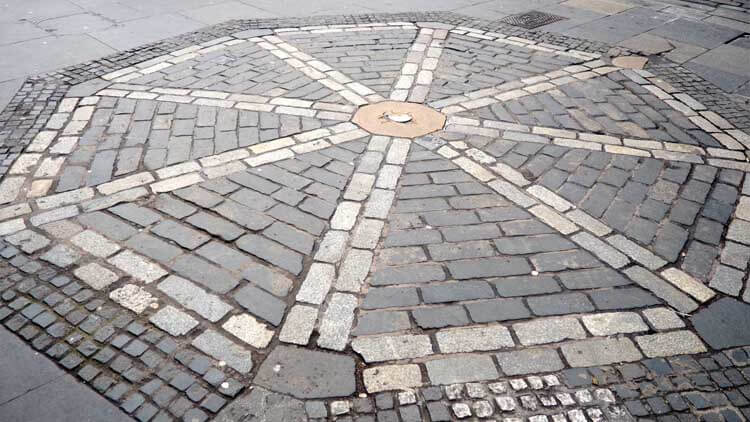 You can find the most famous mercat cross on the Royal Mile, a large, octagonal stone structure, topped with a unicorn, the national animal of Scotland.
The original cross was wooden and further down the Mile, its old position now marked out in cobblestones.
While admiring the craftsmanship of the cross, you can also imagine some of its other functions. Public announcements are still made from the platform of the cross, for example, when a new monarch ascends to the throne, including Queen Elizabeth II in 1952.
In the past, you would also have seen public punishments and executions carried out at the cross!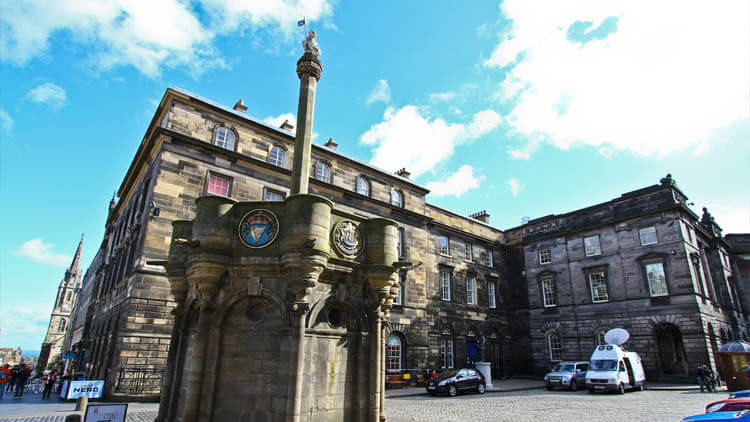 Crosses around Edinburgh
You can find lots of other mercat crosses around Edinburgh, and the rest of Scotland. If you walk further down the Royal Mile, you can see the Canongate mercat cross, next to Canongate kirk. This one is much simpler in design, and it actually used to lie outside of Edinburgh's city walls, as Canongate was a separate burgh to the rest of the city until its integration in 1856.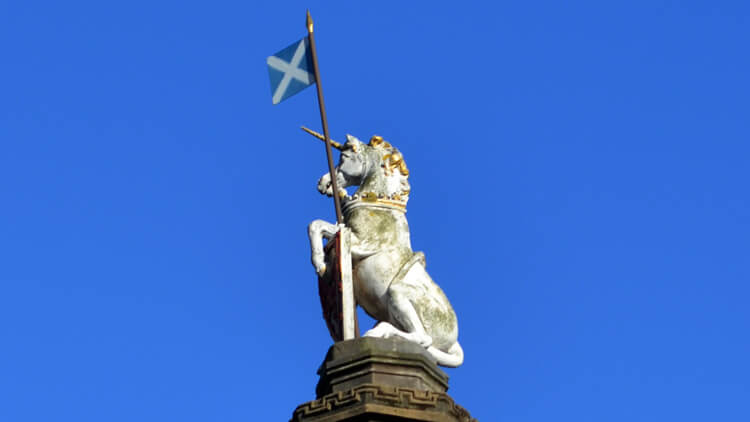 If you visit Musselburgh, a town to the east of Edinburgh, you can also find another mercat cross, next to the old council building there.
Or, head to Prestonpans, also in East Lothian, where you can see another mercat cross, which is much larger than the one in Musselburgh, and is also one of the few crosses still in its original location.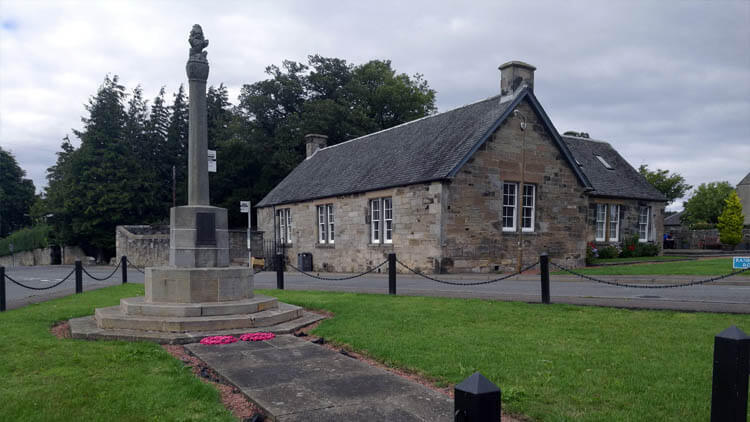 You can also find the oldest preserved mercat cross in Scotland not too far from Edinburgh, in the village of Inverkeithing, on the other side of the Firth of Forth, which has been preserved since the 14th century!
Location
You can find the most famous of these mercat crosses on the Royal Mile, on the High Street, just behind St Giles' Cathedral.
Get directions to Edinburgh's Mercat Cross.