Portraits of famous Scots
Inside the gallery, you will be amazed by the hundreds of paintings and sculptures lining the walls, depicting notable Scottish people. There are works by famous Scottish artists, like Wilkie, Ramsay, and Raeburn, but also works by international artists too.
Spot the depictions of royalty, including Mary Queen of Scots, and James VI. Learn the stories of Bonnie Prince Charlie, and Flora MacDonald, who aided his escape from Scotland. Discover famous figures of the Enlightenment, like David Hume and Adam Smith.
Useful Information
Opening hours:
Daily, 10am-5pm
10am-6pm in August
Entry:Free
*Charges may apply for special exhibitions.
See the faces behind your favourite novels, with portraits of authors including Sir Walter Scott, Robert Burns and Robert Louis Stevenson. Recognise famous, contemporary figures, such as actors Tilda Swinton, Billy Connolly, James McAvoy, and Robbie Coltrane.
You can also explore a collection of sketches, and see the Photography Gallery, which includes an exhibition on local Scottish people, living their everyday lives.
You can see special, temporary exhibitions from time to time; attend events, including art classes, talks, and live music; or enhance your visit with a tour, with options available for visually impaired and hard of hearing people.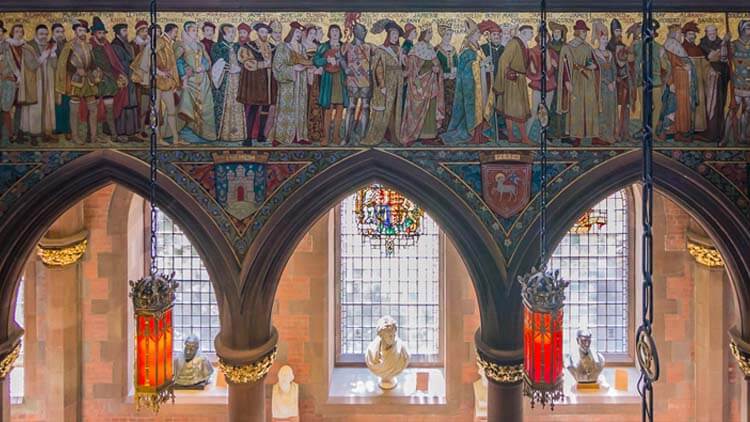 You can combine your visit with the other two major galleries, the Scottish National Gallery and the Gallery of Modern Art, by making use of the free shuttle bus connecting the three.
Enjoy the architecture
As well as the portraits themselves, you should also take a moment to appreciate the building they're housed in, which is a work of art in its own right too. The red sandstone, neo-classical building was constructed in the 1880s, as the world's first purpose-built portrait gallery, and was recently refurbished in 2009.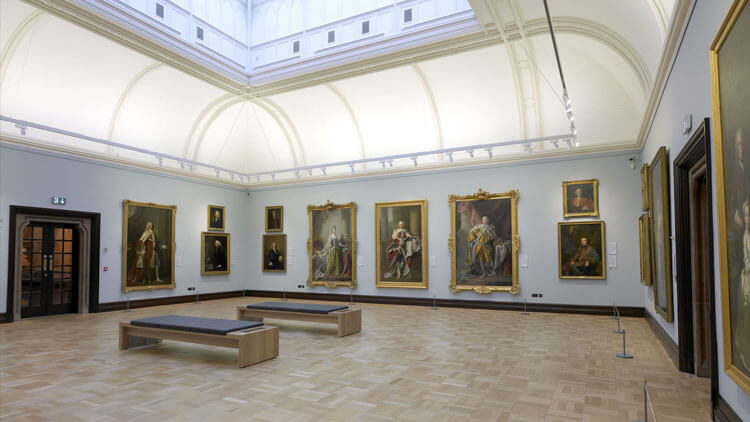 Take note of the design details, including friezes, murals, and sculptures throughout the rooms, and in particular, don't miss the huge frieze in the Great Hall, depicting famous Scots from history, in reverse chronological order.
Location
You can find the Scottish National Portrait Gallery on Queen Street, which runs parallel to Princes Street, in the New Town.
Get directions to the Scottish National Portrait Gallery.