Famous artists
You can admire the works of many famous artists inside the National Gallery, both international and Scottish.
Roam the huge galleries on the ground floor to see the works of the Old Masters, including Raphael, Velasquez, Vermeer, Poussin, Van Dyck, and Rubens.
Head upstairs to the first floor if you'd prefer to see the Impressionist and Post-Impressionist painting collection, which has pieces by Van Gogh, Monet, Cézanne, Seurat, and Gaugin.
Don't forget to head down to the basement level too, where you will find the largest collection of Scottish art in the world, including works by famous local artists such as Raeburn, Wilkie, McTaggart, and Ramsay.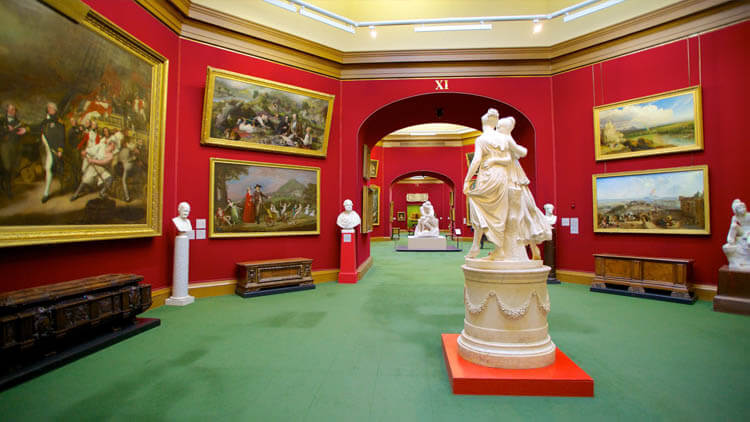 Events & amenities
As well as viewing the stunning artwork, you can enhance your experience in the gallery by joining a guided tour, or even participating in one of the many events hosted there. You can pick from life drawing classes and storytelling sessions, or explore the special interactive IT gallery - check their website for details of upcoming events!
You can also take a break in The Playfair Project, the underground link joining the National Gallery and the Royal Scottish Academy. Here, you will find a gift shop, selling art prints, books, jewellery and fashion; The Scottish Cafe & Restaurant; and an education area and lecture theatre. You can access Princes Street Gardens directly from here too.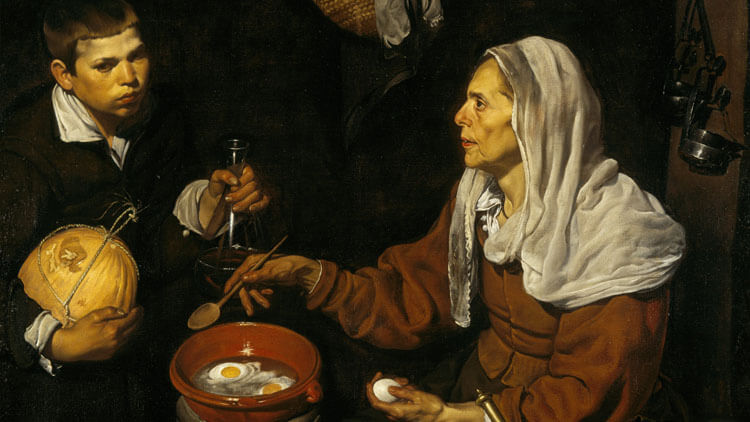 If you like the Scottish National Gallery, you can also check out the other major galleries in Edinburgh, the Gallery of Modern Art and the Portrait Gallery, which are all owned and run by the same public organisation. Make a day of it by using the free shuttle bus that connects all three!
Useful Information
Opening hours:
Daily from Sep-July, 10am-5pm
Daily in August, 10am-6pm
Entry price:
Free, donations welcome
*£1 voluntary donation requested for Gallery Bus service
Location
You will find the National Gallery at the bottom of The Mound, just off Princes Street. The Gallery is inside the rear of the two buildings there, the front one being the Royal Scottish Academy, an independently funded art institution.
Get directions to the Scottish National Gallery.