A place to relax
Princes Street Gardens one of the easiest parks to access, so you should definitely stop by to roam its grounds for a while. You'll find plenty of areas to relax around the Gardens, especially in the warmer summer weather.
It's right next to Princes Street, giving you easy access to any shops and facilities you may need. You can also enjoy stunning views of the Old Town skyline above, including Edinburgh Castle.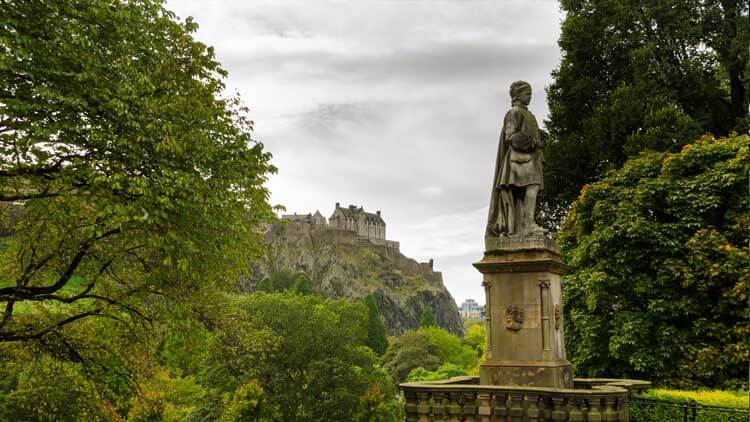 Events all year
Depending on when you come to Edinburgh, there might be some exciting events happening in the Gardens! During summer, you can check out what's happening at the Ross Bandstand, which hosts performances for the Fringe Festival and Jazz Festival. You can also ride the Festival Wheel, often nicknamed the 'Edinburgh Eye', for sweeping views over the city.
Come to Edinburgh in October, and you can join in the Oktoberfest celebrations in the large beer tent that pops up in the West Gardens - enjoy a night of drinking from large steins and dancing on top of the wooden benches!
The Gardens come alive in December, when they host the Christmas Market, where you can browse stalls selling various foods and crafts, or take a spin on the fairground rides. And at Hogmanay, the Concert in the Gardens takes place on the Ross Bandstand, hosting the main headliner of the whole Street Party.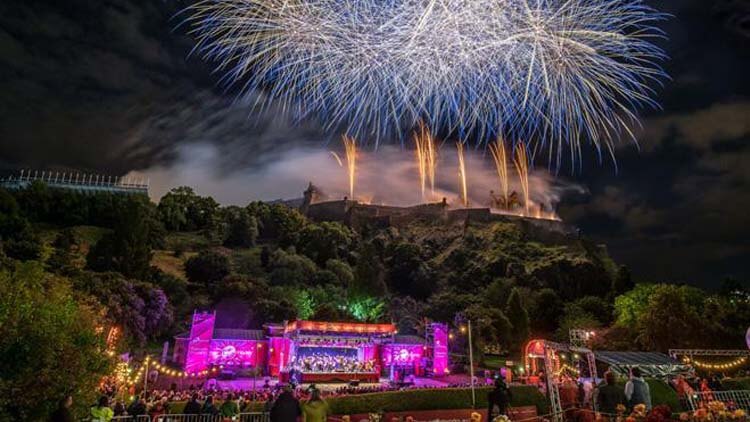 Monuments & sights
You can enjoy the various sights around the Gardens at any time of year. The most iconic structure is the Scott Monument, the huge Gothic spire dedicated to Sir Walter Scott. You can climb the stairs to the top, for more views of the city, and visit the exhibition about his life and works inside.
Art lovers will also enjoy the Gardens, as here is where you will find the National Gallery of Scotland and the Royal Scottish Academy. Both are located by The Mound, the artificial hill which bisects the Gardens, easy to find if you're wandering through the park.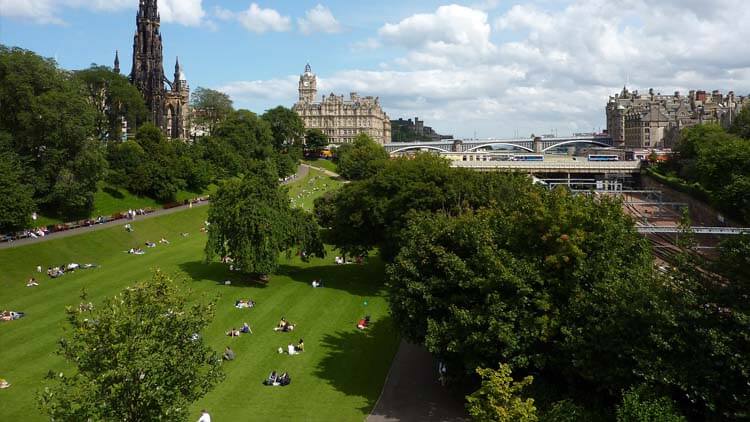 If you are lucky enough to visit to Princes Street Gardens in a sunny day, you'll get amazed by an extraordinary relaxing spot. You should go any time you come to Edinburgh to enjoy the stunning views of the Old Town, be part of the many events that happen in the gardens and discover spots that are part of Edinburgh's everyday life.
Location
Princes Street Gardens runs along the southern side of Princes Street, below Castle Rock. There are entrance points all around the park, from Princes Street, The Mound, or Waverley Bridge.
Get directions to Princes Street Gardens.