The Tron Kirk
It's actually a Category A listed building, and part of Edinburgh's UNESCO World Heritage Site (comprising the Old and New Towns), giving it double significance.
You might be surprised to learn though, that, despite the name - kirk being the Scots word for church - the Tron Kirk is no longer an active church!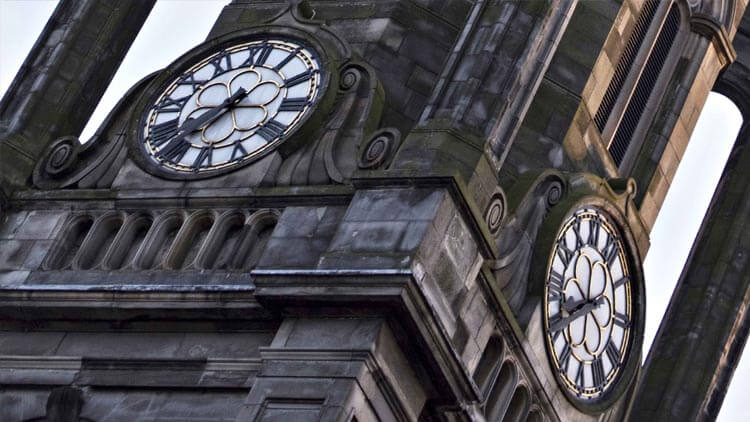 Changing architecture
If you had visited Edinburgh centuries ago, the Tron Kirk would have been unrecognisable compared to its current appearance.
It dates from the early 17th century, but since then the old naves have been removed, to allow the construction of the South Bridge, and the tower has been completely rebuilt, to an entirely different design, after the first was destroyed in the Great Fire of Edinburgh, in 1824.
Take a moment to appreciate the age and significance of the kirk; it was abandoned by the Church of Scotland in 1952, and nearly demolished to allow more space for traffic, but luckily it was saved and has been restored since!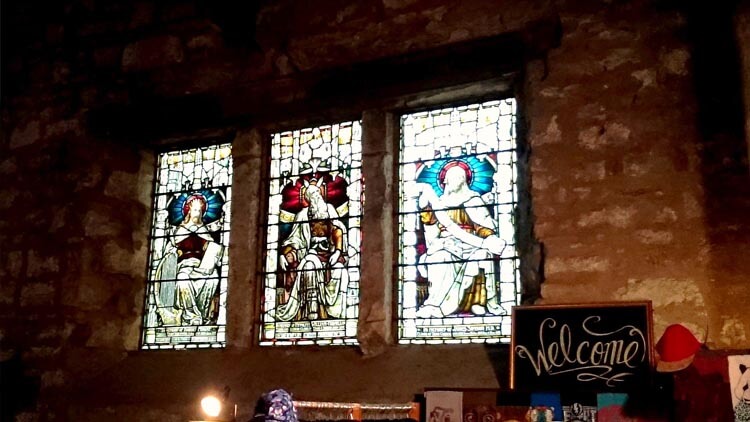 Present functions
You can still visit the Tron Kirk today, and see how the City of Edinburgh decided to repurpose this iconic building.
For many years, it was a tourist information centre, and then became home to the Royal Mile Market, with independent traders selling clothes, crafts, and accessories.
Recently though, it has been passed over to the Edinburgh World Heritage Trust (EWHT), who intend to transform it into a cultural project to educate people about the city's World Heritage sites.
You might also end up visiting the kirk during the Festival Fringe in August, when many performances take place inside, or during Hogmanay, the Scottish New Year celebrations, where it was historically the most popular place to gather at midnight, until the celebrations moved to Princes Street.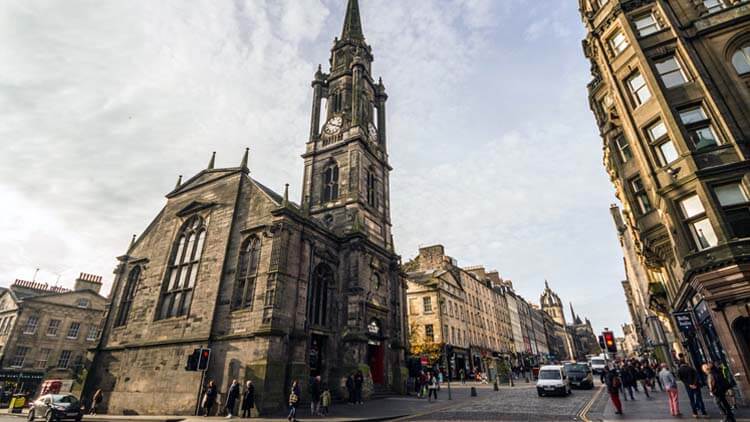 Useful Information
Opening hours:
Daily, 10am to 6pm
*No church services
Entry:
Free
Location
You can see the Tron Kirk in the centre of the Royal Mile, at the intersection with North and South Bridge.
Get directions to the Tron Kirk.